Ad Specifications
All Advertisements/Artwork should be submitted by using the following guidelines:
Save as 300DPI CMYK EPS or TIFF or Print Ready PDF.
Please save as CMYK and not as RGB.
Text should be converted to outlines (paths) if possible to avoid font issues.
Ads not built to the correct size will be returned for correction.
Please save the files with the following information: Customer Name_Ad Size / (ex: WNYSC_Full Page)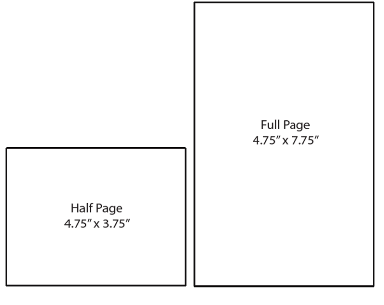 Send all ads and artwork info to:
[email protected]
All advertisements should be received no later than March 15, 2023
If you would like to see a copy of your ad prior to publication, please contact us and a copy of the page it appears on will be emailed to you. Unless otherwise specified, all ads will be placed in best available space. If you need an advertisement created please contact us and we will put you in touch with a graphic designer who can create one for you at a special WNYSC rate.