Wednesday March 23rd, 2022 Keynote Speakers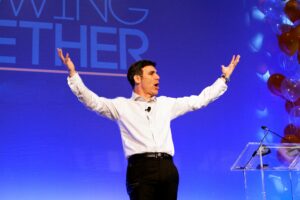 Garrison Wynn
Chemical Plant Survivor, Speaker, Author
Influencing Safety
With talents that established him as a Fortune 500 leader and professional stand-up comedian, Garrison Wynn, CSP, fuses comic timing and research to show how anyone can help create a culture of safety. He is authentic – a guy who's been there. Wynn is a chemical plant explosion survivor and bestselling author who has been featured in Forbes and Inc. magazines. For 25 years, he has given keynote presentations to clients such as ExxonMobil, Walmart, Caterpillar, the National Safety Council, the NFL, and NASA. In his teens, he debuted the world's first video gaming system with baseball legend Hank Aaron; and as a young man, Wynn spent six years touring comedy clubs with the top names in the business before going on to create industrial safety products still being sold in 30 countries.






Thursday March 24th, 2022 Keynote Speakers
Joe Sweeney has spent more than 30 years blending his love of business and passion for sports. He has owned, operated, and sold four manufacturing companies, headed up the Wisconsin Sports Authority, and launched a sports marketing firm. Joe purchased equity interest in an investment banking firm and served as president and managing director. He is now an accomplished author, internationally-known speaker, and investor in private equity companies. Joe's passion is studying human behavior. He has used the fields of sports, business, and military as his laboratory to better understand why certain people outperform others.
Joe Sweeney returns to the WNYSC to followup and reinforce his 2016 presentation. He will explain how to develop and enhance your networking and interpersonal skills to become a better safety mentor and manager.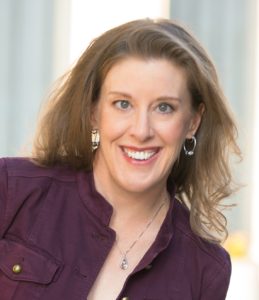 Traci Brown
Author, Body Language Expert
Traci Brown is a Body Language and Unconscious Persuasion Expert.
She has studied lie and deception detection alongside the Police, FBI, Army Green Berets and people who she believes could not tell her they were in the CIA.  Traci Brown reveals how to stop loss by Detecting Lies, Fraud and Identity Theft – as seen on NBC, CBS and FOX.
Through dynamic presentations she assists groups across all industries learn the tools to hear "Yes!" more easily and more often. Traci is a Three Time US Collegiate Cycling Champion and former member of Team USA. Through sports she became keenly aware that her mind was the primary factor which determined her success.
Traci will change the way you look at people and learn to interpret their body language, develop the skills to respond quickly to hidden cues, learn to use your body language and words to get agreement every time.
You'll be able to immediately use the same tools to create more success in your own organization and personal life.
2022 Conference Agenda
(Subject to Change, please check back regularly to see the latest Conference Agenda)
Day 1
Wednesday, March 23, 2022
Time
Event
7:00am
Registration and Exhibitors
8:30am
Opening remarks
8:45am
Keynote Speaker – Garrison Wynn
Influencing Safety
How to develop the personal influence to make things stick, whether you're helping leaders move change through their locations or getting workers to look out for each other on the job site. How to build the trust and relationships that make consistent safety a reality.
10:20am
Break and Exhibitors

10:30am
Lieutenant Neil Held – Erie County Sheriff's Department
Active Shooter & Active Threat Preparation for Businesses

12:00pm
Lunch and Exhibitors
1:00pm
Breakout Session A
Application and importance of Industrial Hygiene in all business environments
Ed Stuber – SGS Galson Industrial Hygiene

Breakout Session B
Maximize the use of an Independent Medical Examination (IME) to reduce worker compensation claims
Renee Heitger - Hamberger & Weiss Law Firm
2:00pm
Break and Exhibitors
2:10pm
Breakout Session A
Challenges of Indoor Air Quality in light of NY HERO Act
Andrew Weidert - Stark Tech
Breakout Session B
Latest Developments in ergonomics to prevent injury in the workplace
Tom Haney - ErgoWorks
3:15pm
Day prizes and safe travels home
Day 2
Thursday, March 24, 2022
Time
Event
7:00am
Registration and Exhibitors
8:30am
Opening Remarks
8:45am
Keynote Speaker – Joe Sweeney
Joe returns to the WNYSC to followup and reinforce his 2016 presentation. He will explain how to develop and enhance your networking and interpersonal skills to become a better safety mentor and manager.
10:20am
Break and Exhibitors
10:30am
Keynote Speaker – Traci Brown
Stop loss by Detecting Lies, Fraud and Identity Theft
Traci will change the way you look at people and learn to interpret their body language, develop the skills to respond quickly to hidden cues, learn to use your body language and words to get agreement every time. You'll be able to immediately use the same tools to create more success in your own organization and personal life.
12:00pm
Lunch and Awards Ceremony
1:00pm
Breakout Session A
Legalization of marijuana and its effects in the workplace
Dr. Dorfman - Healthworks

Breakout Session B
OSHA Update
Including GHS Chemical Safety, Silica regulatory compliance, whistleblower protections and latest deficiencies companies have in complying with the regulations.
Nick Donofrio – OSHA Compliance Assistance Officer - Rochester Office
2:00pm
Break
2:10pm
Breakout Session A
Cannibus – Reasonable suspicion checklist
Breakout Session B
Smart Machine Safety and Risk Assessments
Jim Drew - Rockwell Automation
3:15pm
Closing announcements and daily prizes