Wednesday April 1st, 2020 Keynote Speaker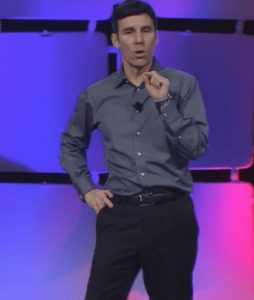 Garrison Wynn
Chemical Plant Survivor, Speaker, Author
Influencing Safety
Whether you are trying to reduce your number of recordables or prevent a good safety record from creating complacency, this entertaining, customized session is more than just a safe bet. It will get your people laughing, learning and motivated to create a culture of safety while maintaining productivity. This program focuses on developing the personal influence to make things stick, whether you're helping leaders move change through their locations or getting workers to look out for each other on the job site. Garrison is authentic – a guy who's been there. He's a chemical plant explosion survivor who has developed environmental safety products still in use worldwide. He expertly fuses his experiences into key takeaways such as how to build the trust and relationships that make consistent safety a reality.







Wednesday April 1st, 2020 Guest Speaker
Mike Coe or Dave Catallo
Honda Canada
Become a Safety Rockstar
Thursday April 2nd, 2020 Keynote Speaker
Joe Sweeney has spent more than 30 years blending his love of business and passion for sports. He has owned, operated, and sold four manufacturing companies, headed up the Wisconsin Sports Authority, and launched a sports marketing firm. Joe purchased equity interest in an investment banking firm and served as president and managing director. He is now an accomplished author, internationally-known speaker, and investor in private equity companies. Joe's passion is studying human behavior. He has used the fields of sports, business, and military as his laboratory to better understand why certain people outperform others. He is especially devoted to helping and mentoring young athletes and executives to develop all aspects of their career, business, and life.