Wednesday April 3rd, 2019
Keynote Speaker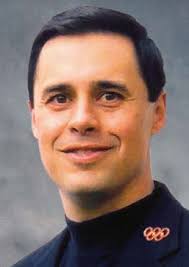 Ruben Gonzalez
Olympic Athlete, Speaker, Author
Safety and Managing Risk – Secrets of a Four-Time Olympian
Many people think that lugers are adrenaline junkies. On the contrary, lugers as a whole are very analytical and rigorously follow proven processes. They understand that in order to consistently have the best times, they need to manage risk and stay safe because when you are hurt you can't train.
The adrenaline junkies quit after a few weeks and go on to something else.
Although Ruben enjoys challenging himself with high risk activities, he always manages risk by learning from the experts and doing lots of due diligence before taking action. In sports, at work and in life, you don't know what you don't know and what you don't know can hurt you.
In this presentation Ruben shares the importance of learning what to do and what not to do to stay safe and to produce more.
He does this through entertaining stories about climbing Kilimanjaro, skydiving in South Africa, luging, running with the bulls in Pamplona, and other great high risk experiences where Ruben was able to stay injury free by managing the risk around him.
Thursday April 4th, 2019
Keynote Speaker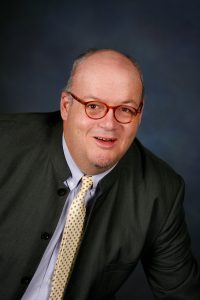 Todd Conklin, Ph.D.
 Speaker, Author
Dr. Todd Conklin is an internationally recognized expert in Organizational Culture and Behavior and Human Performance. Working with organizations that perform high-risk, high-consequence activities in ensuring that the interface between the organization's work control systems and the organization's workers are crafted in such a way as to create system influences and expected performances and to prevent unexpected events. If prevention efforts fail, lead and assist in failure investigation and learning for organizations that have had some level of high-consequence operational event. The outcome of these investigation and organizational learning activities is to create and facilitate learning change planning, and programming for improved, resilient performance for the future.
Dr. Todd Conklin is a Senior Advisor to the Associate Director, emphasis in Organizational Development and Human Reliability, at Los Alamos National Laboratory where he has served in the Human Resource and Reliability Management and Training arena for the last 15 years. His book : WAYS TO REVITALIZE: SIMPLE REVOLUTIONARY ACTS AND YOUR WORKPLACE helps one, in a fun way, become a positive deviant in the workplace. His most recent book, PRE-ACCIDENT INVESTIGATIONS, provides an introduction to organizational safety.
National Public Radio has hosted him as a guest on "All Things Considered" and "Morning Edition." Dr. Conklin speaks on Workplace Humor and Friendships; Workplace Violence; High-risk Conflict Organizational Development; and Training for Recognizing Unusual Behavior in the Workplace. This expertise results in a broad spectrum of courses which include Appreciative Inquiry; Organizational Development, Conflict Management and Team Building; Hostage Negotiation 101 and training for Recognizing Unusual Behavior in the Workplace; and Violence in the Workplace. The Appreciative Inquiry model helps groups of people make decisions based upon the past success of the individual members to build lightning fast consensus from groups that often are unable to have agreement around difficult issues. Conflict Management and Team Building is for facilitated sessions to help teams realize a more full potential, create a more positive sociological environment, solve problems, plan ahead, and create new understandings or definitions of scope, schedule, and cost. Hostage Negotiation 101 training teaches the ins and outs of successful negotiation with a hostage taker and is highly specialized for law enforcement and security corporate personnel.
Recent presentations include ideas on how to make changes in companies from what is considered the traditional views of safety concerns, which are becoming outdated and ineffective, to the new Human Performance Safety Theory. This theory invites administration, management and workers to come together to look at systems that lead to accidents and make changes before the accidents occur.
Dr. Conklin has his BA in Communication, Southwestern College, Kansas, an MA in Interpersonal Communication, Fort Hays State University, and a Ph.D in Organizational Communication, University of New Mexico. He currently has his residence and office in Santa Fe, New Mexico and travels worldwide doing consulting and training in organizational development and Human Performance Safety.
2019 Conference Agenda
Day 1
Wednesday, April 3, 2019
Time
Event
7:00am
Registration and Exhibitors
8:40am
Opening remarks
9:00am
Keynote Speaker – Ruben Gonzalez
Becoming Unstoppable: Safety Secrets of a Four-Time Olympian
Incredible Olympic Story, Best-Selling Author and Award-Winning Speaker
Gonzalez speaks from Olympic experience. He teaches the personal effectiveness system he used to achieve success again and again in both the Olympics and in business. He is proof that ordinary people can achieve extraordinary things if they will follow a few simple steps.
10:30am
Break, Exhibitors Visit our exhibitors in the Exhibit Hall

10:50am
Mark Damon - Damon Fall Protection
OSHA's Walking Working Surfaces and Real World Applications
11:50am
Exhibitor Highlights - Innovative Uses of their products
12:00pm
Lunch and Exhibitors
1:10pm
J Murray Tate, CSP - OSEA, Inc.

Field Identification of Chemical Unknowns
1:40pm
Break & Exhibitors
1:50pm
Joe Rosenbeck, CSP – Rochester Institute of Technology OSHA Training Institute Education Center

Educational Needs of Today's Safety and Health Professional
2:40pm
Break
2:50pm
Mark Mol – Great Lakes Environmental & Safety Consultants, Inc.

Safety Inspection Programs and Apps that prove how "Safety Pays"
3:40pm
Day prizes
Day 2
Thursday, April 4, 2019
Time
Event
7:00am
Registration and Exhibitors
8:40am
Opening Remarks
9:00am
Keynote Speaker - Dr. Todd Conklin - internationally recognized expert in Organizational Culture and Behavior and Human Performance
Preventing Human Errors: What's Stopping Us?
When accidents occur, they are attributed to human failure, the belief that the processes or systems are fundamentally safe except for the people using them. Therefore, if the human element is eliminated, there won't be any accidents. This kind of thinking gets you nowhere. It's time for us to rethink safety. The place to start is by examining the cause of a mishap and recognizing the role our physiology plays in our actions. If we can get a better understanding of that phenomenon, we can move toward interventions that work to reduce workplace accidents. Dr. Conklin provides you with an entertaining and practical look at what is behind human performance and why we need to change our perception of human error before we can change safety.
10:30am
Break and Exhibitors
11:00am
Henry Brozyna, Corporate Trainer - Columbus McKinnon

Hoist Inspections and Maintenance

12:00pm
Lunch, Scholarship Awards, American Society of Safety Engineers Award Ceremony, Waring Award
1:00pm
Breakout Session A
Active Threat Preparation for businesses
Neil Held – Erie County Sheriff's Department

Breakout Session B
Todd Conklin - Workplace Humor and Friendship:
This presentation provides an interesting look at some of the "upstream' skills that must exist in your workplace. A behaviorist views humor and friendship differently than most people who observe work, he looks not at the reasons why these things exist, but more importantly at the existence of humor and friendships.
2:00pm
Break
2:10pm
Breakout Session A
Cybersecurity for your business environment
Reggie DeJean – Lawley Insurance

Breakout Session B
Stop the Bleed Program with course certificate
Erie and Niagara County Department of Health
3:10pm
Closing announcements and daily prizes
Want to receive updates on changes or additions to guest speakers, events or times? fill in your email address below.